Testimonials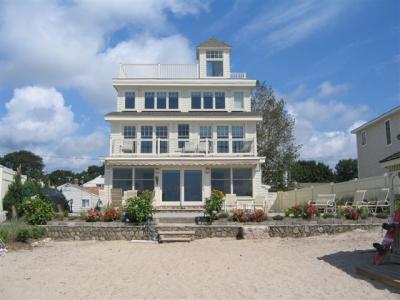 We hired a designer and contractor to renovate a beach house. As the project progressed, we realized that the house had to be rebuilt within the original confines. Our designer was not very creative and we were extremely frustrated with his lack of ideas. It was at this point that we hired Elizabeth Murphy. To say the least, Elizabeth was not short on ideas. She was very innovative and easy to work with. With her expert advice, we designed floor plans for the three story structure. She made sure that all windows were placed properly for water views, that all outside features would with stand beach conditions and that the floor plan would not only allow for maximizing space but be imaginative as well. Elizabeth aided in the selection of the stone for the exterior as well as the kitchen and bathroom designs. Elizabeth kept our project moving swiftly without sacrificing design or quality. She was proficient, supportive and worked easily with our builder. We felt very comfortable taking her advice because of her superior knowledge of house construction. We feel that Elizabeth is a valuable asset and we highly recommend her as a building consultant.

Ron and Brenna Sadowsky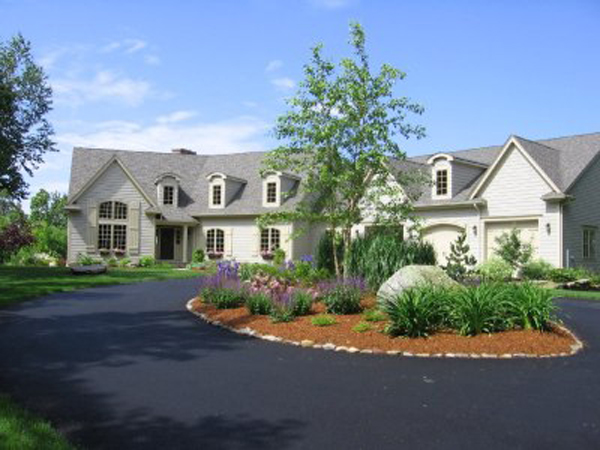 Planning your dream home is a momentous occasion. It can be an extremely rewarding and exhilarating experience for the entire family. Or, I suppose, it can be very frustrating and taxing if you don't have the time and/or expertise to make the right decisions on a timely basis.
My wife Karen and I just moved into our beautiful new home – two years in the making. We are extremely grateful to Elizabeth Murphy. She helped us define our dream home and then used her uncanny talent and creativity to bring everything
together for us.
We quickly learned to trust her judgment and advice on all aspects of planning, coordination, and selection of our home's features. She quickly learned our tastes and preferences and more importantly, made the entire process fun!
Elizabeth's professionalism and integrity are impeccable. But we've been equally impressed by her great personality, charm and warmth. We thank her for her key role in the creation of our home. Her involvement will be a great investment in your new home.
Tony Gomes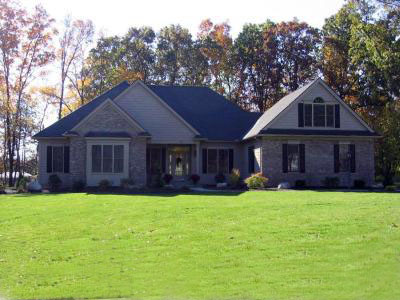 Although building a house is a very demanding and long ordeal, without your help we would not have been on time nor would we have the end result we have and love so much. One important thing is you made it fun and educational.
We found you very easy to work with, not pushy, and very convincing in your reasoning. We were always ahead of the contractor's schedule with our decisions. We also believe that our choices showed the contractors new and better ways to make a house "pop."
The color schemes throughout are beautiful. We started out looking at very conventional and boring colors. With your input we have a home that is something special. With your expertise, we went from off-white interior colors to a soft complimentary décor. We received many compliments on the color palette. The carriage doors on the garage and beautiful lights make our home unique. We also observe people stopping in front of the house admiring the color scheme and the blended look of the outside.
We do not know how we can thank you for this help. If you have any future clients that would like to see our home, please give us a call and we will be more than happy to show them what you did for us.
Bob & Esther Pietryka

With the immeasurable help Elizabeth Murphy has given us, we have successfully completed an 18 month renovation/addition project. From guiding us through design aspects and material selection, to lighting fixtures that make a statement, her talent is truly a gift. Elizabeth stepped into our project when my husband and I decided we needed an impartial third party.

Elizabeth's years of professional experience shined through as she led us towards discovering how to combine our two different tastes. Her ability to notice small details in a large house, created a home that feels cozy and comfortable. She gently offers advice, as well as providing informed solutions to challenges.
One of Elizabeth Murphy's greatest skills is color choice. Every person who views our home compliments us on the wall colors and the furniture selection. She has the talent and vision that inexperienced first time homebuilders lack. We are so fortunate to have found Elizabeth. We highly recommend her to anyone who values beautiful homes.
Dave and Jennifer Cordes